Introducing the ultimate plywood solution for all your construction needs. Crafted from the finest variety hardwood, Evomax is an exceptional combination of strength, flexibility, and durability that can withstand the toughest of environments. 

Evomax is eco-friendly. Hardwood is a renewable resource, and it grows rapidly, making it an excellent choice for manufacturers and consumers looking for a responsible and sustainable material.

This plywood is engineered to be flexible and durable, which means it can be used in a number of applications, while still maintaining its structural integrity, making it perfect for use in furniture, cabinetry, wooden walls, and other places.

Evomax ensures that your construction lasts for years to come.
Plywood that is Timelessly Exotic
100% Superior Quality Plywood
100% Calibrated Plywood
Made from indigenous Hardwood Timber
Versatile & Flexible Range
IS: 710 – 2010 (BWP Marine Grade Plywood)
Standard Thicknesses (mm): 6,9,12,16,19
Standard Sizes (ft): 8×4 & 7×4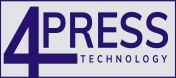 POWDER FREE
IS: 710 - 2010 (BWR Marine Grade Plywood)